Upstream Launches Vehicle SoC for Connected Cars
The purpose is to help enterprises reduce connection risks and secure connected and autonomous car systems.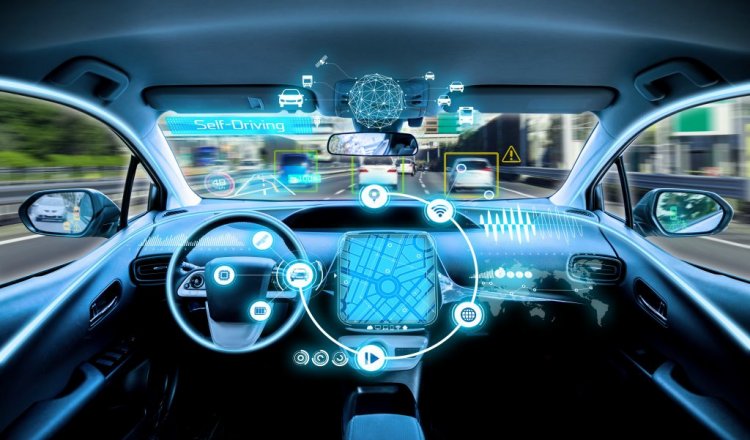 Upstream Launches Vehicle SoC for Connected Cars | Image credits: Mavoco
Upstream Security (Upstream), an Israeli central cybersecurity and analytics platform provider, has unveiled the Vehicle Security Operations Center, or C4 (centralized connected car cybersecurity) (SOC), according to Verdict.
To detect occurrences in real-time and assign a severity rating based on their perceived impact and severity, it uses a data-driven cloud platform that integrates with vehicle data streams. Its goal is to assist organizations in reducing connection risks and ensuring the security of connected and self-driving vehicle systems.
The C4 platform protects connected vehicles and smart mobility services from cyber-attacks and misuse while in motion as well as while stationary. Provides automotive cybersecurity detection, auto data aggregation, and normalization, as well as intuitive user tools for unprecedented protection and control by leveraging patent-pending multilayered security architecture, deep protocol expertise, big data, and behavioral analysis expertise.
Big-data analytics are used in this technology
It's all powered by big-data analytics expertise. To cover individual vehicles, vehicle communications, and mobility services, Upstream's detection engines use a variety of ML models. The C4 platform's supervised and unsupervised learning-based algorithms take advantage of the company's ongoing automotive research, large volumes of real automotive data, and deep automotive knowledge. Upstream's ML platform profiles the entire connected car service, from the smallest component to the most complex app-to-vehicle interface.
Using purpose-built contextual awareness in conjunction with automotive domain expertise, early detection and pinpointing the root cause, whether it's in the cloud infrastructure or a connected vehicle component, are now achievable.
As a result, the majority of companies have implemented a Security Operations Center (SOC) as part of their overall cybersecurity strategy. Because security and safety are intertwined, automakers have understood the importance of building and implementing a customized SOC for detecting and responding to attacks on their connected vehicles and peripheral services such as mobile apps. Upstream proposes to empower Vehicle or Mobility SOCs with the C4 Platform and to support OEMs and mobility providers in designing and implementing Vehicle SOCs.
Mitsui Sumitomo Insurance (MSI), I.D.I. Insurance, 57 Stars' NextGen Mobility Fund, and La Maison Partners led the $62 million Series C fundraising for the firm. It intends to put the money to good use by expanding its data analytics, insurance telematics, predictive analytics, and business intelligence portfolios, as well as hiring more people.