UK Minister says Sorry About the Breach of Afghan Interpreters' Data
The British defense minister expressed remorse and suspended an officer in charge of processing Afghan interpreter applications.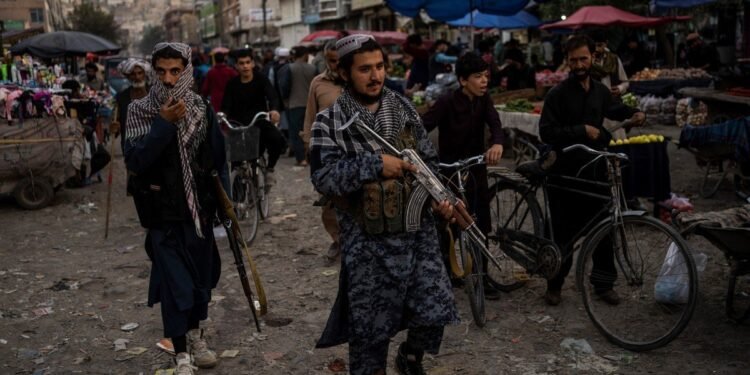 UK Minister says Sorry About the Breach of Afghan Interpreters' Data | Image credits: Zyri
As a result of the discovery of a significant data leak, the British defense minister expressed regret and ordered the suspension of an officer who was in charge of processing applications for Afghan interpreters seeking entry into the United Kingdom, according to StarTribune.
It is estimated that at least 250 Afghans currently living in Afghanistan received an email from the Defense Ministry with a list of people who could be moved to another country, but the email was accidentally sent to everyone who had submitted it. According to reports in the media, some of the email addresses that were released belonged to people who were being hunted by the Taliban and were therefore compromised.
Defense Minister Ben Wallace told Parliament "It is an unacceptable level of service that has let down the thousands of members of the armed forces and veterans. On behalf of the Ministry of Defense, I apologize,"
For people who may be affected, investigations are underway, and officials will help provide security assistance, Wallace said. This amounts to almost 900 different cases in which Afghan refugee claims are now being examined, and authorities feel they all have substantial credibility. Wallace's apology was praised by the Labour Party, but they felt deeds were more important than words.
The Taliban are expected to seek revenge
After the Taliban seized control of Kabul in August, the United Kingdom dispatched roughly 1,000 soldiers, diplomats, and officials to the country in order to evacuate approximately 15,000 British nationals and Afghan acquaintances.
Afghanistan's Taliban are resilient and intend to exact revenge on NATO members who had supported the group previously, according to UK defense committee member Tobias Ellwood.
Lawmaker John Healey said "These Afghan interpreters worked alongside our British forces and the Government rightly pledged to protect them," adding "Ministers must make good on those promises now."